In mid-2018, Facebook launched a platform to promote emerging game developers, and ever since then, the messaging platform has been involving itself with various gaming-related activities. Some of the previous activities executed by the platform include Video chat AR games in messenger and a recently teased charity live stream. Now, Facebook is introducing something that is even more visible in its latest announcement.
The company announced on Thursday March 14 that it is introducing a dedicated "Facebook Gaming" tab to help gamers find the content they're looking for on the platform.
The tab will be available in the main navigation bar on the Facebook app. The feature is getting a slow rollout, starting with a portion of the 700 million people whom Facebook claims interact with gaming content each month. The navigation option will start appearing for more gamers on Facebook over time.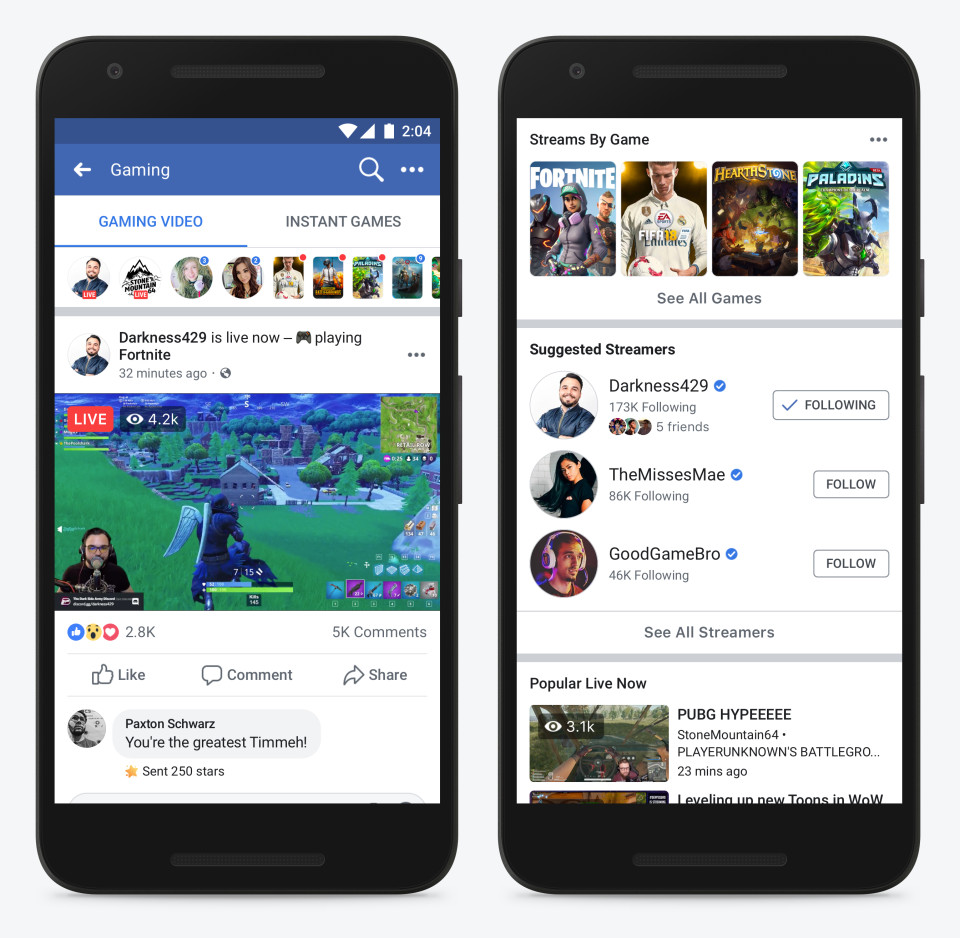 Photo Credit: Neowin
Users will be able to find three primary types of gaming content within the Gaming hub. Facebook Gaming will also be home to gaming videos, covering a vast range of content, including e-sports leagues and developers to streamers. In the nearest future, Facebook plans to recommend videos based on the games that people like and express interest in, more like a Netflix kind of system, but in this case for games. Finally, the new tab will play home to gaming groups. Users will be able to connect with other gamers and converse about their favorite titles, whether it's to organize a time to get online and play or find local meetups.
In addition to giving Facebook Gaming its own tab, the company has also been experimenting with turning the hub into a standalone app. A limited beta version is available for Android, and Facebook said it will continue testing and expanding the app based on user feedback.
Twitch and YouTube still dominate, but if Facebook can get the 700 million gamers it claims are active on its platform to take to Facebook Gaming, the social network may be able to carve out a place in the gaming landscape.