Globalisation has its clear-cut disadvantages. An event that negatively effects one country is sure to influence the economic directions and policies of another. Being so intertwined in terms of trade and business could be potentially dangerous.
Clouds are gathering over the global economy amidst the significant drop in world oil prices. This follows the slump in Chinese exports and imports recorded in February 2019.
With surging U.S. supply also unsettling markets, international benchmark Brent crude futures were at 65.78 dollars per barrel as of Friday March 8, down 52 cents (or 0.8 per cent from the last closing figures).
Financial markets, including crude oil futures, took a hit after ECB President Mario Draghi said on Thursday March 7 that the economy was in "a period of continued weakness and pervasive uncertainty".
Mario Draghi | Photo Credit: Forexlive
Europe's economic weakness comes as growth in Asia is also slowing down.
So far oil demand has held up, especially in China where imports of crude remain above 10 million barrels per day (bpd). Yet a slowdown in economic growth will at some point likely dent fuel demand, putting pressure prices. China's February dollar-denominated exports fell 21 per cent from a year earlier, coming in far worse than analysts' expectations, while imports dropped 5.2 per cent, according to official data.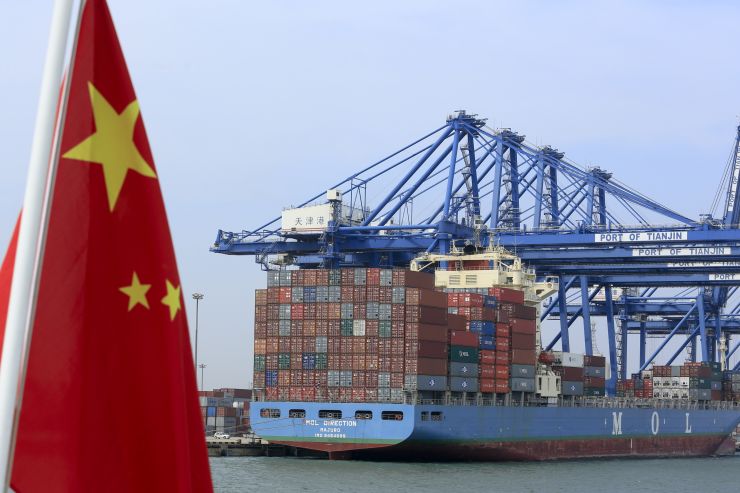 Chinese Flag Aboard A Vessel | Photo Credit: CNBC
With huge dependence on oil and heavy reliance on imports, the ripple effect of these sliding figures on the Nigerian economy could reflect before long, and not in a good way. Opinion pieces have already begun to draw comparisons with Venezuela, and while a switch to alternative sources of revenue is long overdue, whether there would be anything to salvage of the country's finances in future generations is anyone's guess.