Global finance chiefs ended talks in Washington mixing concern toward the current state of the world economy with confidence that it will soon rebound.
The shift away from the tighter monetary policy by central banks, recent stimulus in China and easing trade tensions were hailed as reasons to hope the slowdown will prove short-lived although nobody forecast a renewed boom.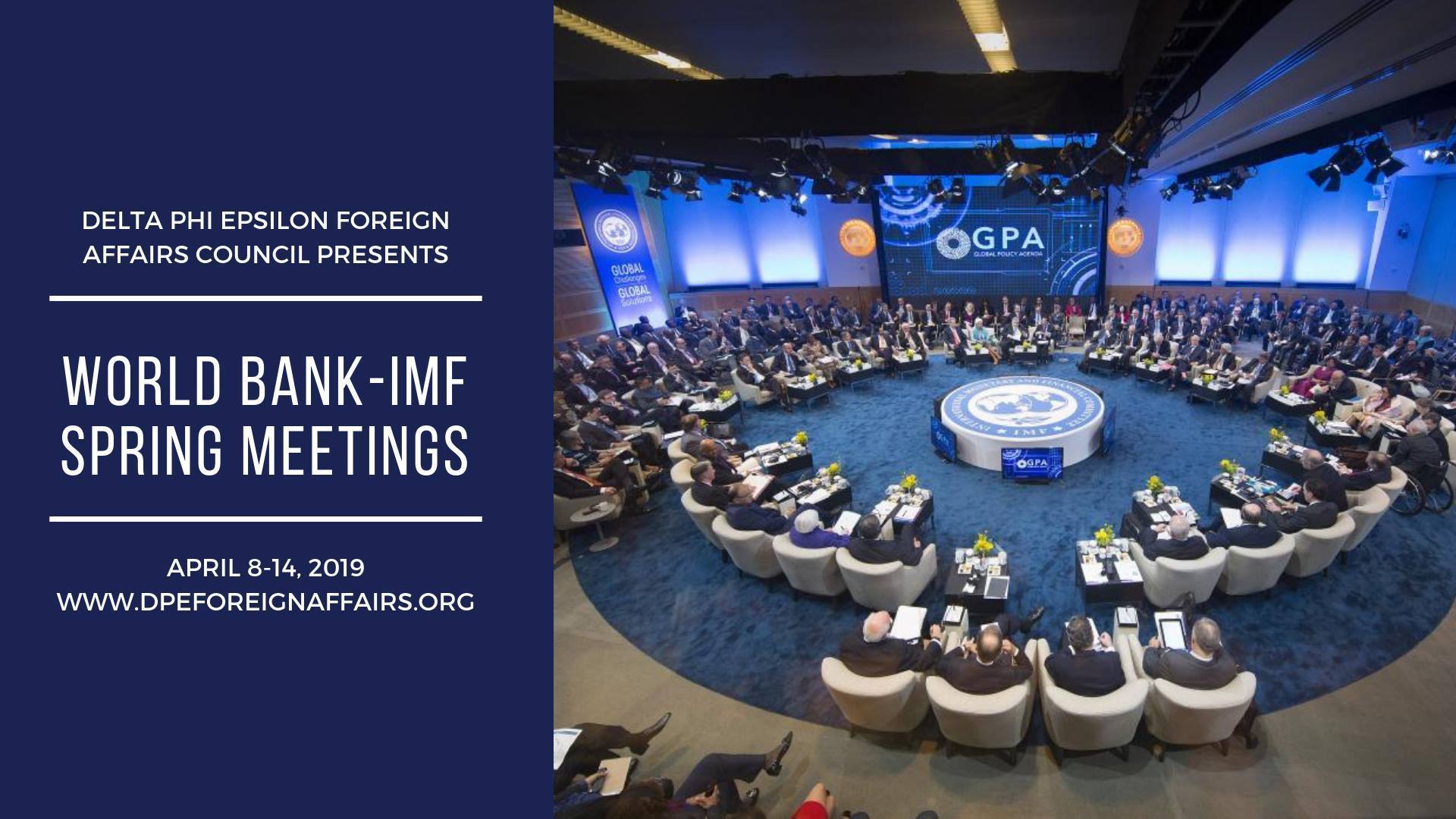 Source: Delta Phi Epsilon Foreign Affairs Council
The IMF cut its forecast for global expansion to the slowest pace since the financial crisis a decade ago, but played down the risk of recession and predicted growth will pick up in the second half of the year to stabilize at about 3.6 percent in 2020. That would be an improvement over the 3.3 percent pace projected for this year but below the 3.8 percent of 2017.
The doctrine known as Modern Monetary Theory got a rough ride. It argues that countries that have their own central banks and borrow in their own currencies like the U.S. and Japan, can't go broke, and so don't need to worry about overspending as long as it doesn't fan faster inflation.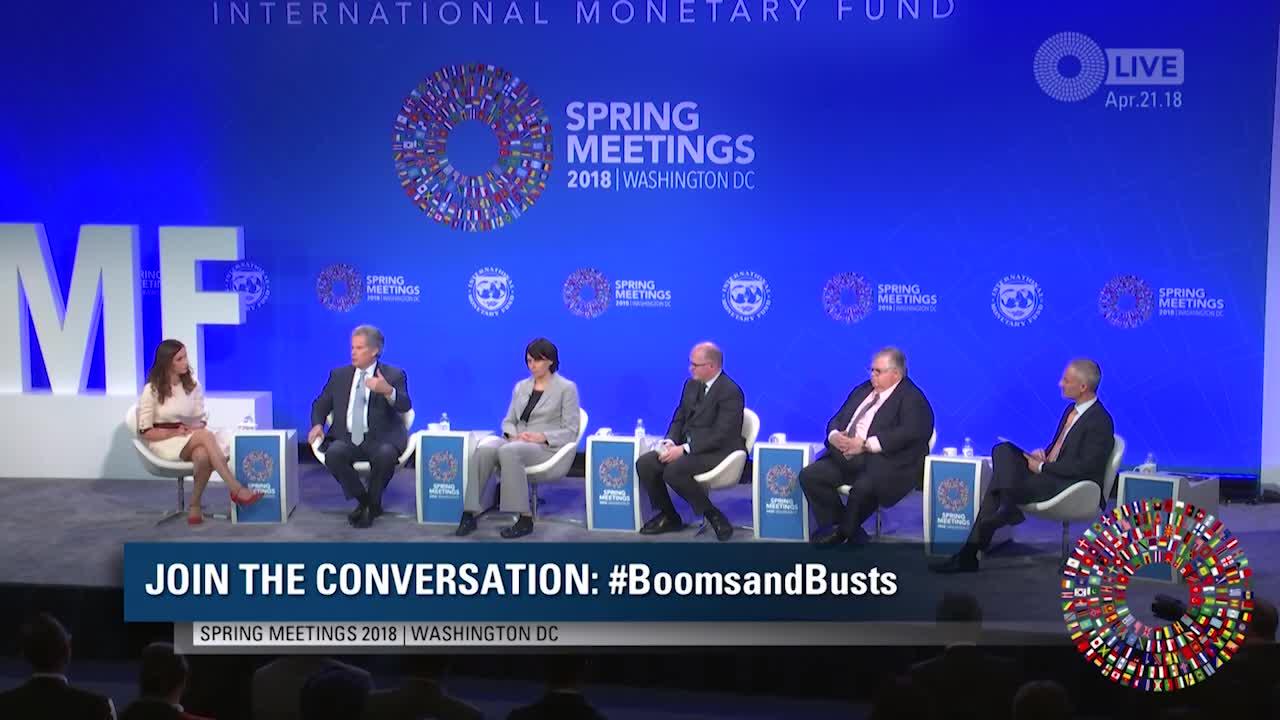 Source: IMF
Former Treasury official David Malpass turned over a new leaf in his debut as the new president of the World Bank. Inside Trump's Treasury, he questioned whether international cooperation had gone too far, and took issue with China's borrowing.
IMF and the World Bank found a new way to understand crypto. The World Bank (WB) and the International Monetary Fund (IMF) just started a project that might help both international institutions to better understand how digital assets could be used in real life.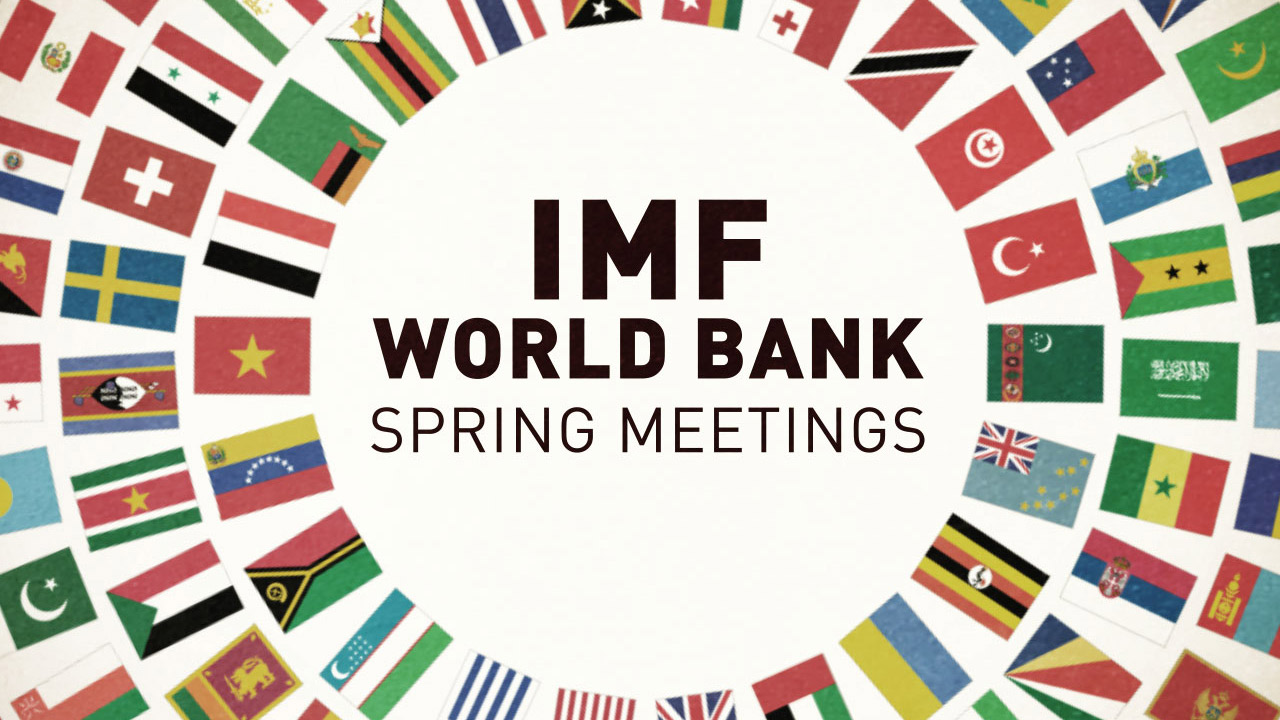 Source: CGTN America
The Bank/Fund launched a private quasi-cryptocurrency called "Learning Coin" in order to help their staff to familiarize themselves with digital assets, the Financial Times reported, citing the IMF. This project will also help to bridge a growing knowledge gap between the legislators, policymakers, economists and the technology, according to the IMF.