President of Dangote Group, Alhaji Aliko Dangote, has significantly moved up in the world billionaires' list as he emerged 65th richest person in the world, with an estimated worth of $16.6 billion, as against his previous ranking of 103rd in the world. Dangote, who remains the richest man in Africa for the eighth year running, was the only Nigerian on the list of the top 500 billionaires, as released last week by Bloomberg in its yearly billionaires list.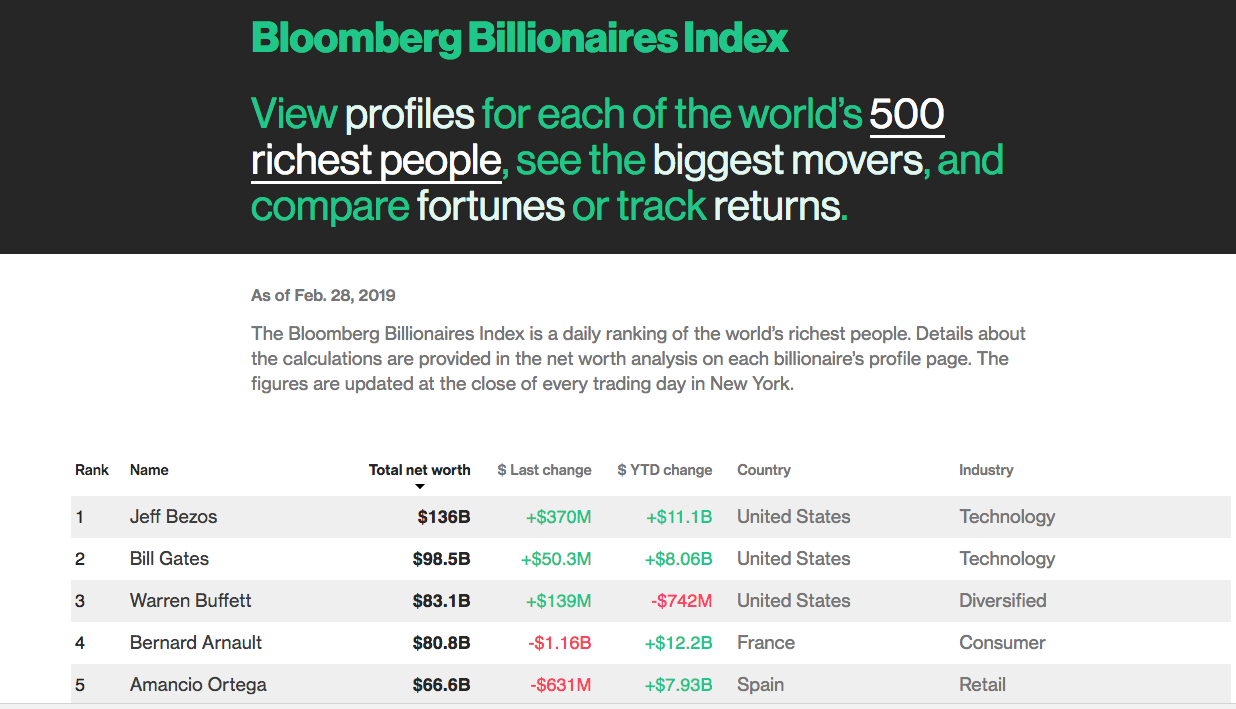 Bloomberg Billionaires Index
South Africa is the only other country in the sub-Saharan part of the continent with any representatives on the Bloomberg wealth ranking. Its three wealthiest citizens -- De Beers heir Nicky Oppenheimer, luxury tycoon Johann Rupert and property and wholesaling mogul Natie Kirsh -- are worth about $20 billion combined. All three have extensive holdings outside Africa. There are just six Africans on the ranking of the world's 500 richest people, including Egyptian brothers Nassef and Naguib Sawiris.
Africa's richest man, with his improved worth of $16.6 billion, controls Dangote Industries, a closely held conglomerate. The Lagos, Nigeria-based company owns sub-Saharan Africa's biggest cement producer, Dangote Cement, which announced revenue figures amounting to N805.6 billion naira ($2.4 billion) in 2017. It also has interests in sugar, salt, flour, fertiliser and packaged food.