Britain's aviation authority is banning all commercial Boeing 737 MAX passenger flights from UK airspace, following the fatal plane crash in Ethiopia.
BREAKING: U.K. joins Aus­tralia and Sin­ga­pore in becoming the latest country to suspend passenger flights on Boeing's 737 Max jet; Britain is also banning the operation of the jet in its airspace. https://t.co/Mu6tLvtQ8G

— CNBC Now (@CNBCnow) March 12, 2019
"We have, as a precautionary measure, issued instructions to stop any commercial passenger flights from any operator arriving, departing or overflying UK airspace," the UK Civil Aviation Authority (CAA) said in a statement.
Earlier on Tuesday March 12, aviation authorities in Singapore, Australia, Malaysia and Oman temporarily suspended Boeing 737 MAX services after Sunday's MAX 8 flight from Addis Ababa to Nairobi reported technical problems and asked for permission to turn back, before crashing into a field six minutes after takeoff, killing all 157 people on board. Investigations are taking place into the cause of the crash.
A growing number of countries and airlines are grounding Boeing's 737 Max 8 planes following Ethiopian Airlines crash. https://t.co/Ziz1DWNC0L

— AP Business News (@APBusiness) March 12, 2019
This is the second time in less than six months that this model has crashed soon after taking off. A new Lion Air Boeing 737 MAX 8 flight went down over the Java Sea off Indonesia last October, killing 189 people.
"Our thoughts go out to everyone affected by the tragic incident in Ethiopia on Sunday," a CAA spokesperson said in a statement.
"The UK Civil Aviation Authority has been closely monitoring the situation, however, as we do not currently have sufficient information from the flight data recorder we have, as a precautionary measure, issued instructions to stop any commercial passenger flights from any operator arriving, departing or overflying UK airspace.
"The UK Civil Aviation Authority's safety directive will be in place until further notice.
"We remain in close contact with the European Aviation Safety Agency (EASA) and industry regulators globally."
In a statement, Singapore's Civil Aviation Authority announced it would suspend all variants of the Boeing 737 Max aircraft from entering or leaving the city-state, a move affecting SilkAir, China Southern Airlines, Garuda Indonesia, Shandong Airlines and Thai Lion Air.
While no Australian airlines fly the 737 MAX, Australia's Civil Aviation Safety Authority said it would temporarily suspend airlines from flying all Boeing 737 MAX jets to or from Australia.
Oman said on Twitter it is temporarily suspending operations of Boeing 737 MAX aircraft into and out of its airports until further notice.
Malaysia announced that it would suspend the MAX 8 aircraft flying to or from and transiting the country until further notice. No Malaysian carriers currently operate the model.
Airlines including Ethiopian Airlines, Aeromexico, Cayman Airways, South Africa's Comair, South Korea's Eastar Jet and Aerolíneas Argentinas and all Indonesian airlines have said they are temporarily not using the 737 MAX 8.
Those decisions follow the lead of China's aviation administration, who on Monday ordered that all domestic Boeing 737 MAX 8 jets be out of the air by 6 p.m. local time, due to its principle of "zero tolerance for safety hazards."
China has one of the world's largest fleets of Boeing 737 MAX 8, operating 97 of the planes, according to Chinese state-run media.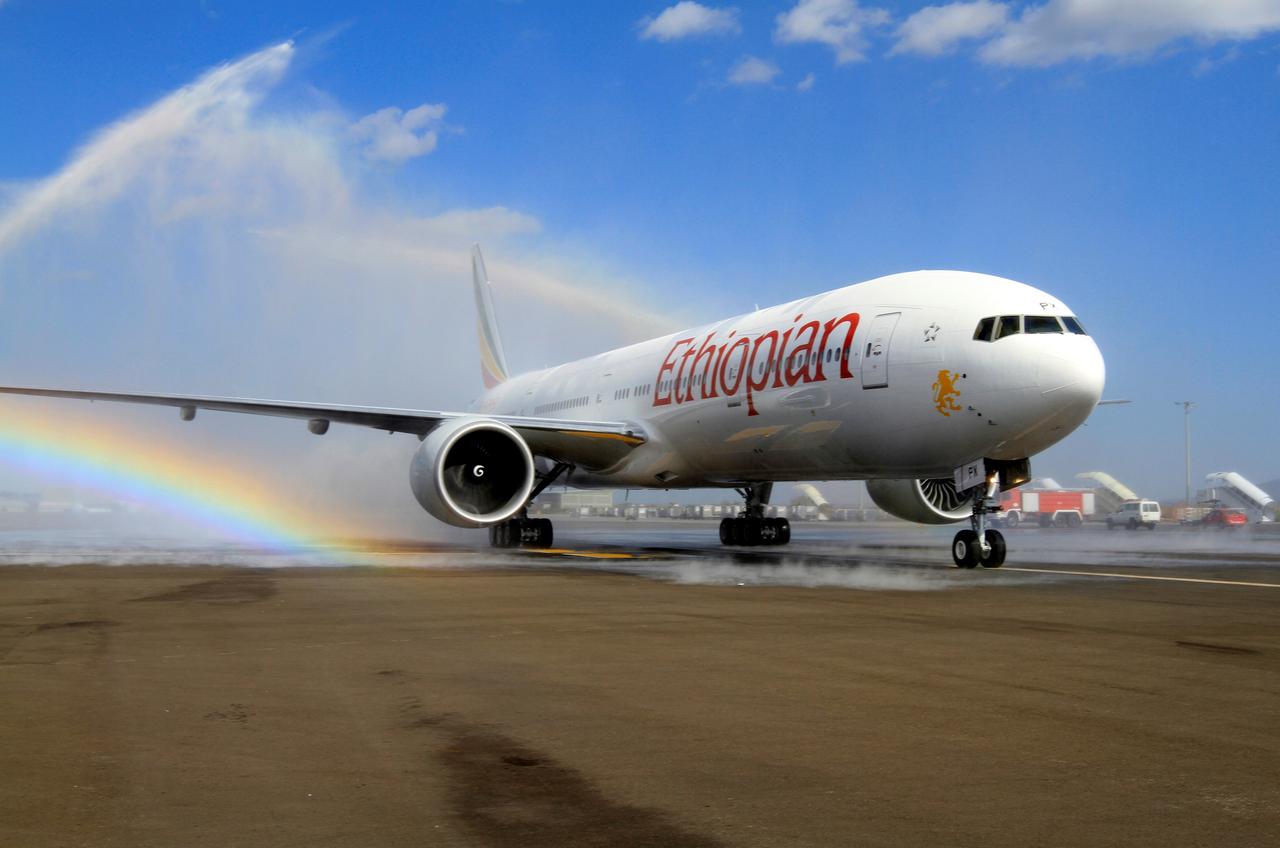 The Ethiopian Airlines crash has had a ripple effect | Photo Credit: Citizen TV
The fallout has appeared to affect Boeing's bottom line. The aircraft maker's stock dropped 8% Monday, with investors voicing concerns about the 737 and Boeing's future in China, predicted to soon become the world's first trillion-dollar market for jets.