After the group stage which featured 32 teams slugging it out across six matchdays, the top two teams from each group have progressed to the first knockout stage. There were goals, upsets, more goals, nail-biting affairs, cold windy nights and broken dreams, but in the end, contenders were separated from also-rans.
With some exciting matchups involving Europe's heavyweights, who will make it through to the quarter-finals? The next couple of weeks hold a number of surprises, and enthusiasts of the round leather game around the world should be ready for fireworks.
Manchester United vs. Paris Saint Germain
Date: 12/02/2019
First Leg Venue – Old Trafford
Time: 9:00pm WAT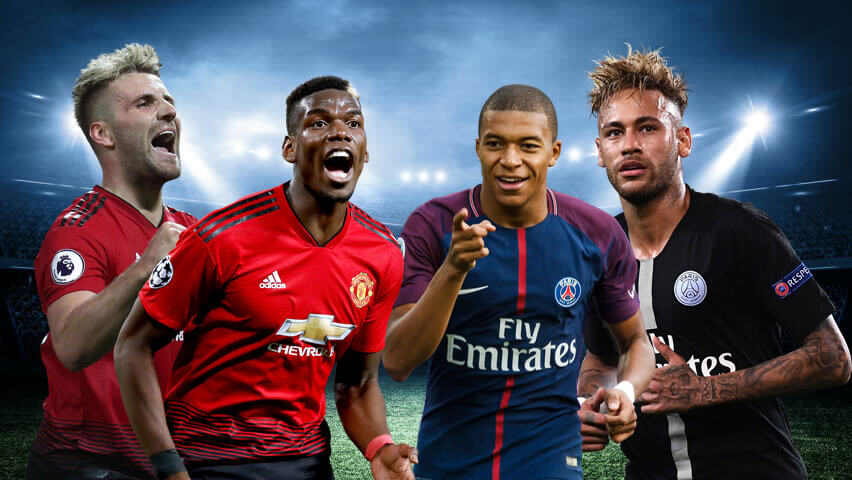 Photo Credit: Goli Sports
A rejuvenated Manchester United side faces the Ligue 1 runaway leaders in a mouthwatering fixture. This will be the very first competitive meeting between the two sides in what is sure to be a pulsating encounter.
Manchester United go into this game brimming with confidence after dispatching relegation-threatened Fulham over the weekend. Goals from Paul Pogba either side of a stunner from Anthony Martial saw United run out 3-0 winners, keeping a well deserved clean sheet. But will it be considered an upset if they were to overcome the Parisians over two legs?
PSG returned to winning ways after a routine 1-nil win over Bordeaux. They face United while having to put up with key injuries: in addition to an injury to star player Neymar who is set to miss a large chunk of the remainder of the season, Edinson Cavani picked up a knock while taking the penalty that proved to be the match winner. With Marco Verratti also a doubt, things aren't really looking good for the Parisians. Would PSG be able to overcome united in spite of their injuries?
A.S. Roma vs. FC Porto
Date: 12/02/2019
First leg venue – Stadium Olimpico
Time: 9:00pm WAT
This tie features two teams who are unlikely to feature in the competition beyond this stage. However, both teams will believe they can make it through to the last eight at least.
Porto come into this fixture unbeaten in Europe, scoring the third highest number of goals in the group stage. Porto are also unbeaten in their last five away games, so they will be pretty confident going into this tie.
Roma have a youthful attacking spread with the likes of Zaniolo (19), Kluivert (19), Cengiz Under (21), Pellegrini (22), Crisante (23) and Schick (23). However, it's the experience of Edin Dzeko, who notched five goals in the group stage that could prove to be the difference.
Roma will look to last season's comeback against Barcelona as a source of inspiration heading into the game on their home turf.
Ajax vs. Real Madrid
Date: 13/02/2019
First leg venue – Amsterdam Arena
Time: 9:00pm WAT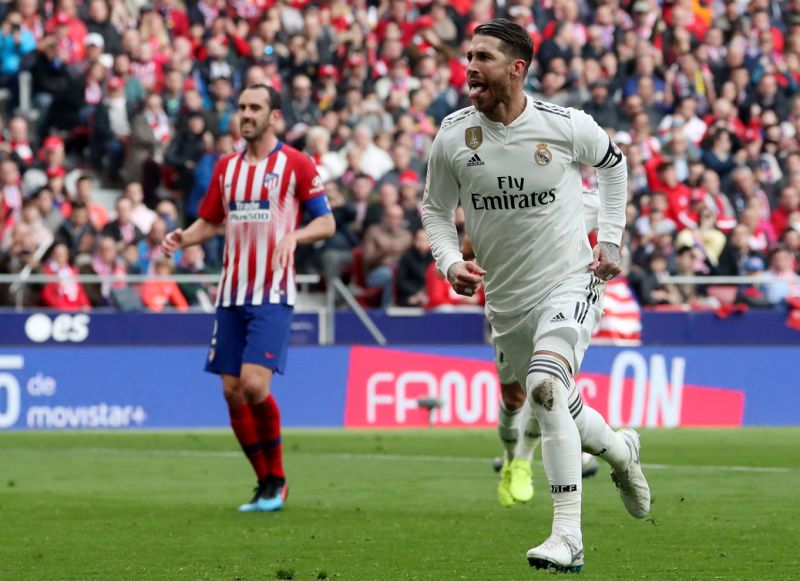 Photo Credit: 2betty.com
The fixture has the makings of a huge upset for the reigning Champions of Europe Real Madrid. Domestically their form hasn't been great and their defending has been suspect a number of times this season.
Real Madrid beat city rivals Atletico Madrid 3-1 going into this encounter, with goals from Casemiro and Bale coming either side of a penalty from club captain Sergio Ramos. Is this a start of things to come for Real Madrid? Are they back in the hunt for another successive title?
Ajax finished two points behind group leaders Bayern Munich after drawing one more game than the Germans in the group stage. They will head into the game against Real Madrid brimming with confidence. The Ajax team is flooded with highly rated youngsters in the mould of De Ligt, Van de Beek and Onana, with a blend of experience in Dudsan Tadic and Daley Blind.
Tottenham Hotspur vs. Borussia Dortmund
Date: 13/02/2019
First Leg Venue – Wembley Stadium
Time: 9:00pm WAT
After narrowly making it into the last 16 of the competition, Tottenham come up against Bundesliga leaders Borussia Dortmund for the fifth time in the last three seasons. They've played 4, winning 2 and losing 2. Even Steven.
Heung-Min Son has been a revelation this season, racking up 11 goals and 5 assists. Will he be able to deputise in the absence of Kane to come up with the goods for Spurs?
Dortmund has the best defence in the Champions league so far, conceding just two goals in the group stage. They conceded three second half goals to Hoffenheim on Saturday after going up 3-0 inside 43 minutes. The Germans though, will be positive of securing a result at Wembley.
Liverpool vs. Bayern Munich
Date: 19/02/2019
First leg venue – Anfield
Time: 9:00pm WAT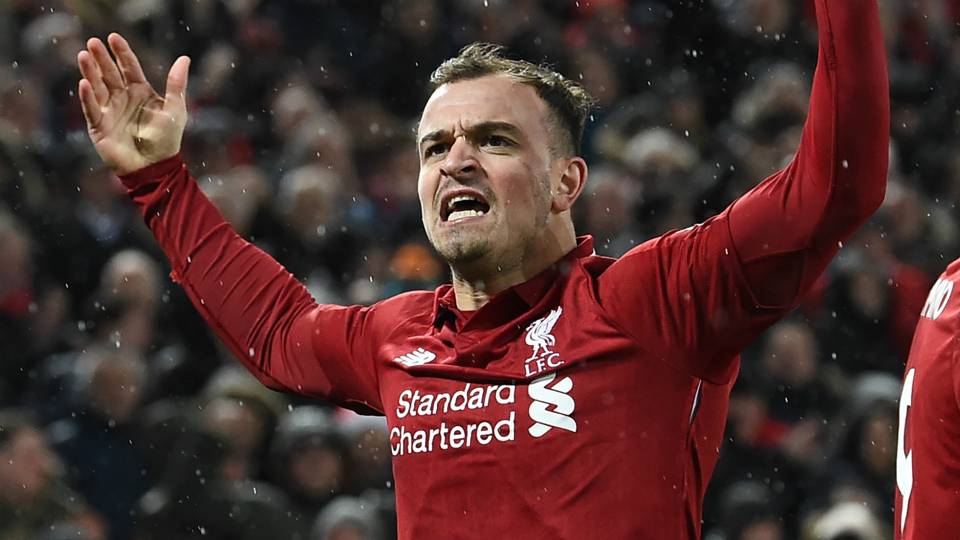 Photo Credit: Sporting News
Champions league top scorer Robert Lewandowski (eight goals) and company come up against last year's runners-up in what is sure to be a fascinating encounter over two legs.
Bayern come into this fixture as underdogs, but have the favourable advantage of playing away from home first. They are third top scorers in the Champions league, with 15 goals from six group stage games. Intriguingly, all 15 of Bayern's goals in the group stages came from inside the penalty area, highlighting the team's desire to work the ball into the box to create chances rather than shooting from distance.
Liverpool have been sensational domestically, but only narrowly made it through to qualification at the expense of Napoli on goal difference. The onus will be on Liverpool to secure a positive result at home and they will be hoping to keep a clean sheet in the process, especially given their struggles away from home in the competition. Mo Salah will be a man to watch out for, he is currently tied on 17 goals with Manchester City's Sergio Kun Aguero at the summit for goals scored in the English Premier League.
Lyon vs. Barcelona
Date: 19/02/2019
First leg venue – Parc Olympique Lyonnais
Time: 9:00pm WAT
Tournament favorites Barcelona will be confident of progressing past Lyon in the round of 16. Both teams were amongst the five teams unbeaten throughout the group stages.
The reigning La Liga champions are unbeaten against Lyon in their last six meetings, winning 4 and drawing 2, scoring a whooping 16 goals in the process. Lionel Messi has an impressive record against Lyon with three goals in four of their last meetings. He will be looking to add to that tally when the sides face again in this round.
Lyon won only one game during the group stages and rather remarkably, still progressed. They will be looking to shut out Barcelona at home to maintain any hope of securing a positive result over the two legs.
Barcelona know that an away goal should be enough to see out the tie in the second leg at the Camp Nou where they'll be a lot more offensive.
Atletico Madrid vs. Juventus
Date: 20/02/2019
First leg venue – Estadio Metropolitano
Time: 9:00pm WAT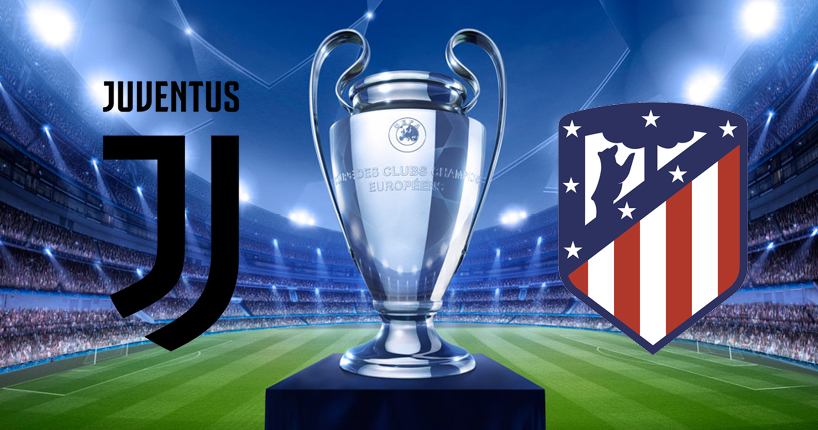 Photo Credit: Youtube
Games between these two sides have been cagey affairs. They last met in 2014/15 group stage resulting in a win and a draw for Atletico, with a solitary goal in both games.
Juventus forward and top scorer in the Italian league, Cristiano Ronaldo, is in red-hot form. He also has a positive record against Atletico, scoring in 22 of the 31 games he's played against them while representing Los Blancos. He could well be the difference when both sides meet.
Atletico however have a very positive record against Italian teams in Europe, as they are currently nine games unbeaten with seven wins and two draws.
This fixture looks set to be another close encounter.
Schalke 04 vs Manchester City
Date: 20/02/2019
First leg venue – Veltins Arena
Time: 9:00pm WAT
All evidence seems to suggest an easy outing for the citizens as they have an impressive record away from home in the Champions League. With both terms experiencing a contrasting domestic form going into this fixture, it appears to be a walk in the park for City…or will it?
Schalke currently sit 14th and came second behind Porto in what some might call a below average group which also featured Galatasary and Lokomotiv Moscow. They also scored just six goals in six games.
Conversely, Manchester City are battling Liverpool at the top of the Premier League and comfortably won their Champions' League group, scoring 16 goals in six games. For reference, only Paris Saint Germain scored more, banging in 17 goals.
Manchester City should comfortably win the tie over two legs, but may face stern defending away from home, with Schalke conceding just four goals in Europe this term.