Portuguese forward, Cristiano Ronaldo, was under no illusions when he signed for Juventus in July 2018. One of the greatest footballers of his generation, a five-time Champions League winner, the competition's all-time record goalscorer, Ronaldo's brief was clear: Bring the European crown back to Turin.
On Tuesday night, he accepted the challenge in a way only he could, dragging his side back from the brink and firing it into the quarterfinals of the Champions League.
Trailing 2-0 from the first leg in Madrid, Ronaldo led his side to victory by scoring all three goals in a 3-0 win against Atletico in Turin, including a dramatic 86th-minute penalty. It was the first time Juventus had come back from a two-goal defeat in the first leg, prompting Ronaldo to tell Sky Italia: "Maybe that's why Juventus signed me. To help it do things that it had never done before. This result is a great push for the future, we're strong and we showed it."
Atletico must be sick of the sight of Ronaldo pushing for the future -- he's now scored a remarkable 25 goals in 33 games against the Spanish football club.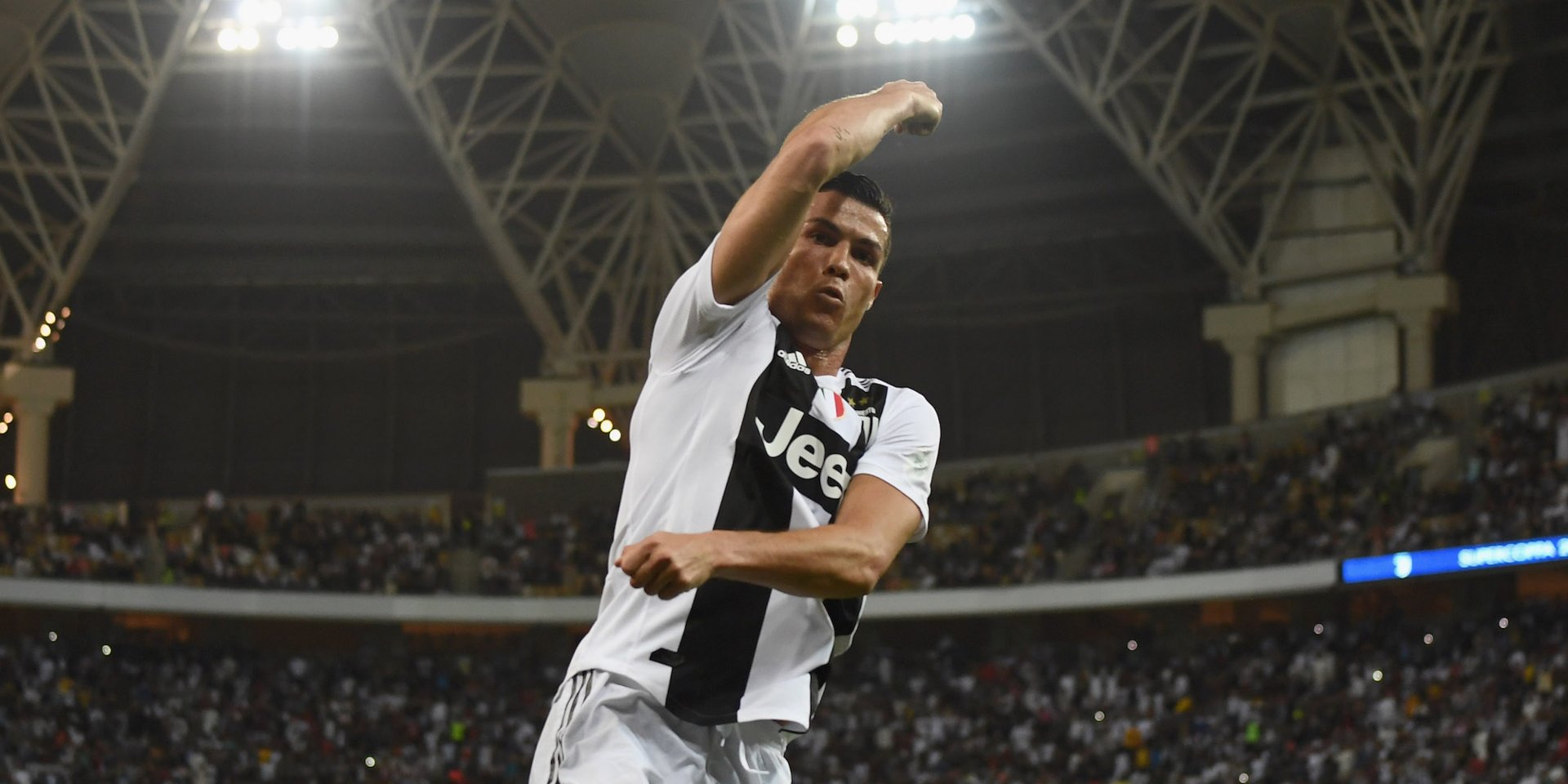 Ronaldo celebrates after scoring his first of three goals against Atletico Madrid | Photo Credit: The Business Insider
His winning strike -- his eighth Champions League hat-trick -- sparked wild celebrations inside Juventus Stadium and must have made those in the higher echelons at Real Madrid ponder whether they should have ever let him leave. Juventus won't care though. Not since 1996 has it won the Champions League and after defeats in the 2015 and 2017 finals, Ronaldo was brought in for one purpose and one purpose only -- to win the title.
His $117 million move from Real Madrid was never about ensuring an eighth successive domestic league title for Juventus, nor was it about selling shirts or bolstering the brand. For Juventus, it was for nights like Tuesday where one of football's truly global superstars provided yet another reminder, why he's not done yet.
Ronaldo, the competition's leading scorer with 121 in 159 games going into this contest, had struggled in this season's Champions League. Ahead of the second leg in Turin, Ronaldo had managed just one goal in his six Champions League games this season, his lowest tally in a single campaign since 2005/06 where he failed to score at all. Of the 69 players to have had 10 or more shots, Ronaldo had the worst conversion rate (2.9%) than any other player in the Champions League this season.
And yet, when Juventus needed its talisman the most, Ronaldo delivered, per usual, silencing the critics and naysayers yet again on a memorable night of football where he rose to the occasion. The debate over who is the better footballer between the Madeira-born forward and Barcelona's Lionel Messi rages on (and will probably continue until they both retire), but Ronaldo, even at the age of 34, continues to etch his name in history as one of the greatest feet to have ever kicked a ball.