The Oscars may be more inclusive these days, and we may be witnessing more and more examples of black people climbing to the top of the social ladder, but don't believe anyone who tells you that racism is a thing of the past. We see how U.S police officers resort to racial profiling, we see the statements made by (some) Trump supporters, and if recent reports are anything to go by, it hardly takes long for racial tensions to boil over in the workplace.
Nineteen UPS workers are suing their employer, saying they suffered repeated racial discrimination and the company did nothing to stop it.
Managers and supervisors enabled and even encouraged the hate at the distribution center in Maumee, Ohio, according to the lawsuit filed on Wednesday March 13 at the Lucas County Court in Ohio. The workers claim that nooses were hung above the workstation of an African-American employee, that a monkey doll dressed as a UPS employee was placed near others and that the N-word was frequently used. The workers, many of whom have been at the company for more than two decades, argue the racist comments caused reactions ranging from "fear, anger and disgust to dismay" about the comments and lack of action from the company.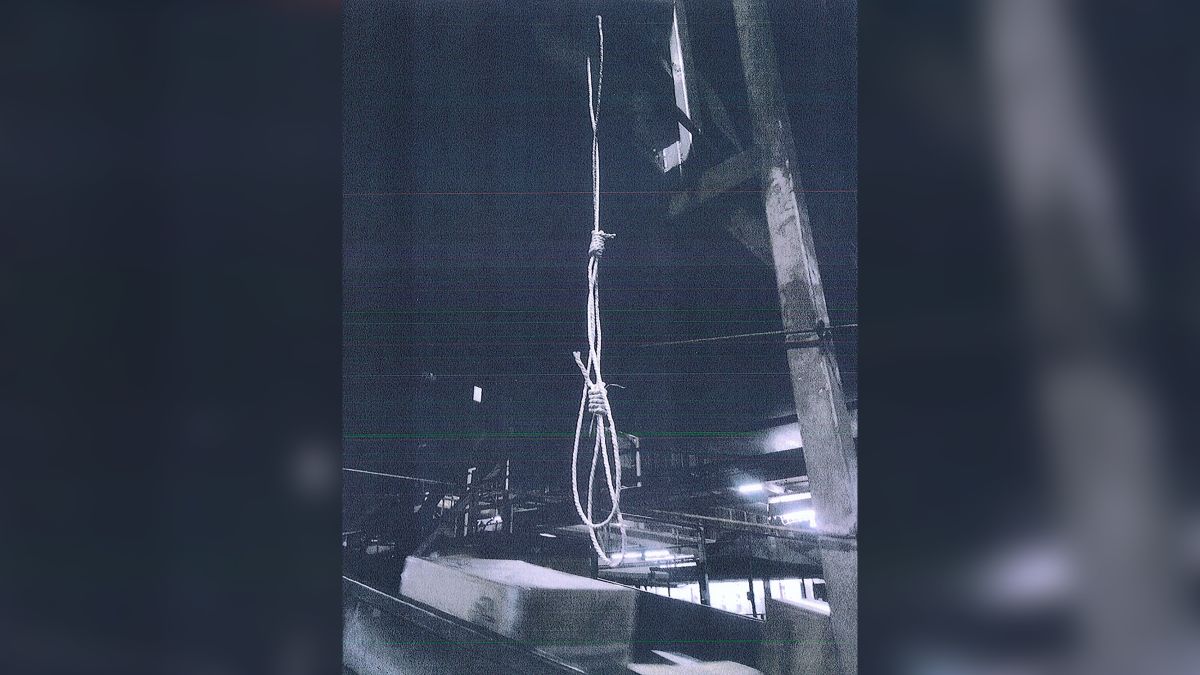 A noose spotted in the UPS facility | Photo Credit: CNN
"African-American employees come to work each day not knowing whether a racist comment or conduct will confront them, being concerned that smirking or laughing white employees are ridiculing them because of their race, and walking on eggshells to avoid triggering a problem," the suit reads.
"UPS promptly investigated and took swift disciplinary action against those found to have engaged in inappropriate actions, including the discharge of two employees," said UPS Director of Corporate Media Relations, Glenn Zaccara, when asked for comment about the lawsuit.
Zaccara added that since then, the company has participated in "remedial actions" in cooperation with the Ohio Civil Rights Commission to ensure that employees are trained and has also monitored its operations to ensure a positive and harassment-free environment.
"The company has strict policies against harassment and discrimination," Zaccara said. "When an incident is reported, UPS takes the matter seriously, thoroughly investigates and takes appropriate disciplinary action against those found responsible for misconduct."
The lawsuit details a variety of incidents in the UPS distribution center during the workers' years there. One worker says a group text message from white coworkers about possible lottery winnings in July 2016 contained "racially driven" and "offensive" messages, according to the lawsuit, including: "If you feel down and out, the noose is loose;" "Can we buy another noose with the winnings," and "Like Clint Eastwood said, 'Hang 'em High.' "
According to the lawyers filing the lawsuit, the incident was reported to management, but no disciplinary measures were taken. The white co-workers maintained that the whole thing "was a joke".
In this age of widespread sociocultural awareness, it's difficult to understand why, if the allegations are true, white Americans would think of making such "racially charged" jokes. Nooses depict the mob lynchings of the early 20th century, they are sad reminders of a time when people were judged by the colour of their skin, and referencing them in conversation is no laughing matter. It's hoped that the impending lawsuit reaches a logical conclusion, but it is sad to see that situations like this still rear their heads in modern times.