At least 49 people have been killed and 20 seriously injured after gunmen opened fire in two mosques in the New Zealand city of Christchurch on Friday March 15, a coordinated and unprecedented attack that has shocked the usually peaceful nation. New Zealand's Prime Minister Jacinda Ardern called the incident a terrorist attack in a Friday press conference, saying the suspects held "extremist views" that have no place in New Zealand or the world.
Forty-one people were killed when gunmen stormed the al Noor mosque on Deans Avenue, New Zealand's Police Commissioner Mike Bush said on Friday evening local time (Friday morning, Nigerian time). Seven people died at the Linwood mosque on Linwood Avenue, and one person died from their injuries in hospital. Both mosques are in Christchurch's city center and police have placed the two locations on lockdown.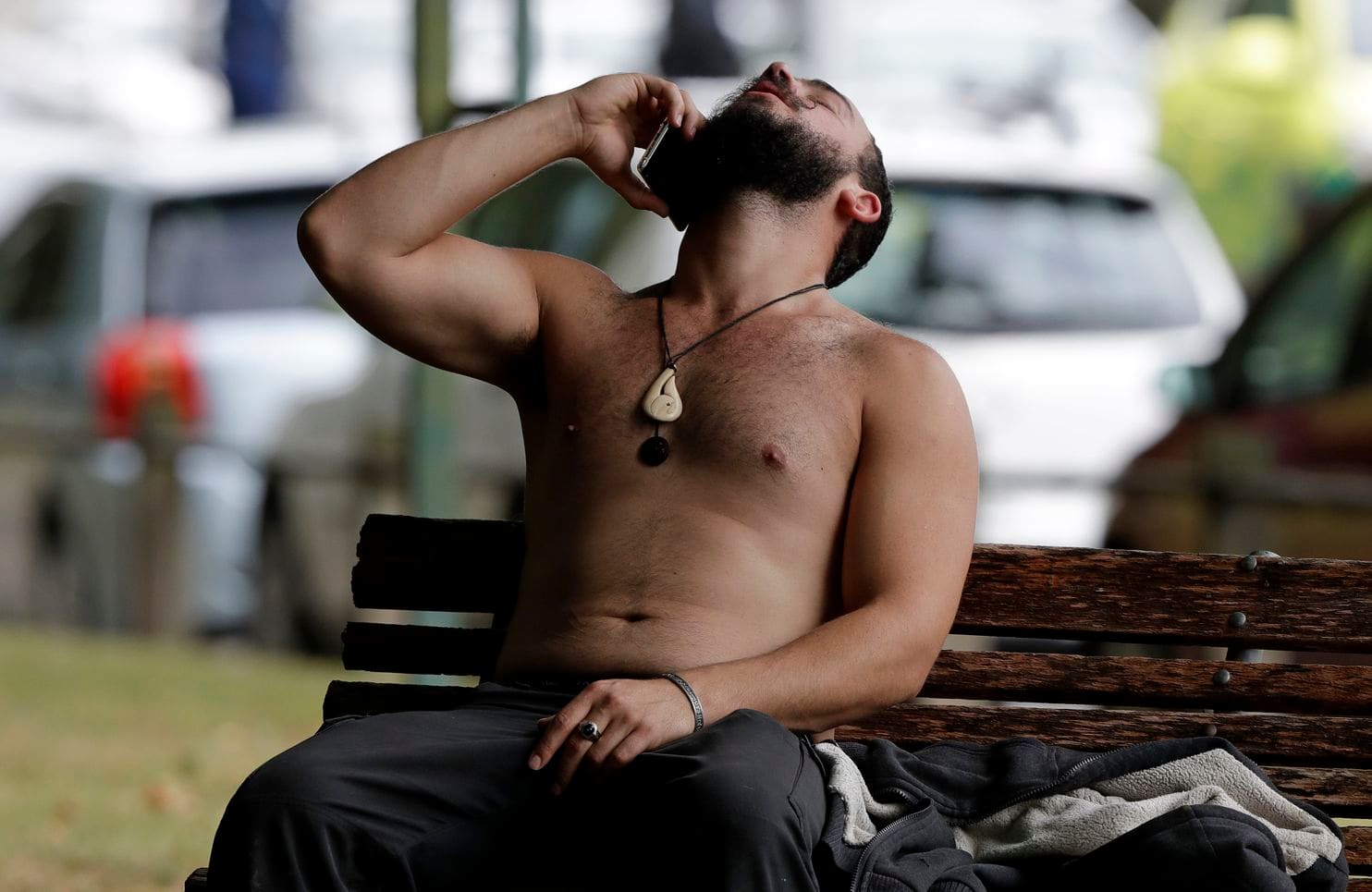 A man reacts while he's on the phone outside one of the mosques | Washington Post
A total of 48 patients, including young children with gunshot wounds, have been admitted to Christchurch hospital for treatment.
New Zealand Police Commissioner, Mike Bush, said four people have been taken into custody -- three men and one woman. Police do not believe there are any other suspects but said it was still an open investigation. Bush said that a male in his late 20s has been charged with murder and will appear at the Christchurch court Saturday morning local time (Friday evening Nigerian time).
One of the four apprehended at the scene was in possession of firearms, but police said they may have had nothing to do with incident. Two others also arrested in possession of firearms and police are still trying to understand their involvement, according to Bush.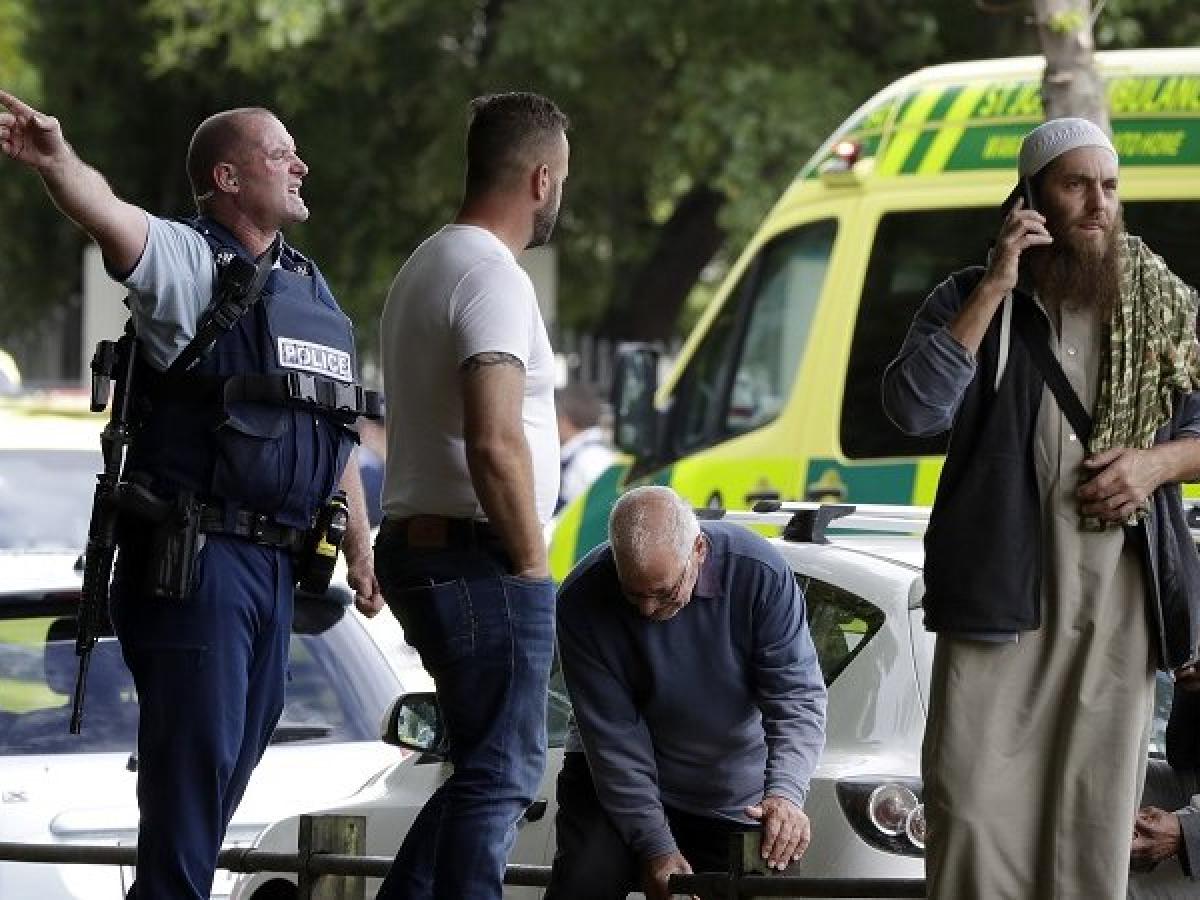 Local policemen clearing out the vicinity outside one of the mosques | Times Now
Two improvised explosive devices were attached to vehicles as part of the attack. These had been "made safe by the defense force," Bush said. "This goes to the seriousness of the situation," he said.
Police were still treating the incident as ongoing into Friday evening local time and urged Christchurch residents to stay indoors and monitor the police website and social media. The situation was also considered as not limited to Christchurch and Bush asked "anyone who was thinking of going to a mosque anywhere in New Zealand today not to go."
"Close your doors until you hear from us again," he said.
In a press conference, New Zealand's Prime Minister Jacinda Ardern described the attack as "one of New Zealand's darkest days."
"What has happened here is an extraordinary and unprecedented act of violence," she said, adding that the attackers have "no place in New Zealand. For now my thoughts and I'm sure the thoughts of all New Zealanders are with those who have been affected their families".
Police said they have mobilized every national police resource to respond to the incident and counter-terrorism
Authorities said that they "will not be discussing the offenders' possible motivations or the causes of this incident" at this stage. However, in a social media post just before the attack, an account that is believed to belong to one of the attackers posted a link to an 87-page manifesto that was filled with anti-immigrant, anti-Muslim ideas and explanations for an attack. The manifesto was not signed.
Australian Prime Minister Scott Morrison said that at least one of the individuals taken into custody is an Australian born citizen. He called shooting as being at the hands of a "extremist right wing, violent terrorist".