It's 2.30am on a windy, quarter-mooned Tuesday night. The mosquitoes buzz their way into my dreams, and the fact that I forgot to put on a vest before my eyes succumbed to nature means that there'll be a lot of sneezing to do in the course of the next working day. The fan's light squeaking reminds me that there is still electricity, and the muffled sounds of the television tells me that for the nth time, I dozed off without disabling the DSTV decoder.
It's tuned to MTV Base, and the visuals on display are that of Yemi Alade's recently-released "Oga". The Clarence Peters – directed video begins with a seashore scene where she is dressed as Asian royalty, before moving on to various cuts where she is adorned in monarchical regalia depicting the country's major ethnic groups, from an Emir's flowing gown to the Oba of Benin's Red Ebeigbe. The tracks runs along the "king woman" vibe, the banal lyrics are complimented by half-decent choreography, and for minutes after the video fades out, I am questioning the wisdom of my decision not to change the channel, contrary to the usual line of action I resort to whenever Ms. Alade's music comes on.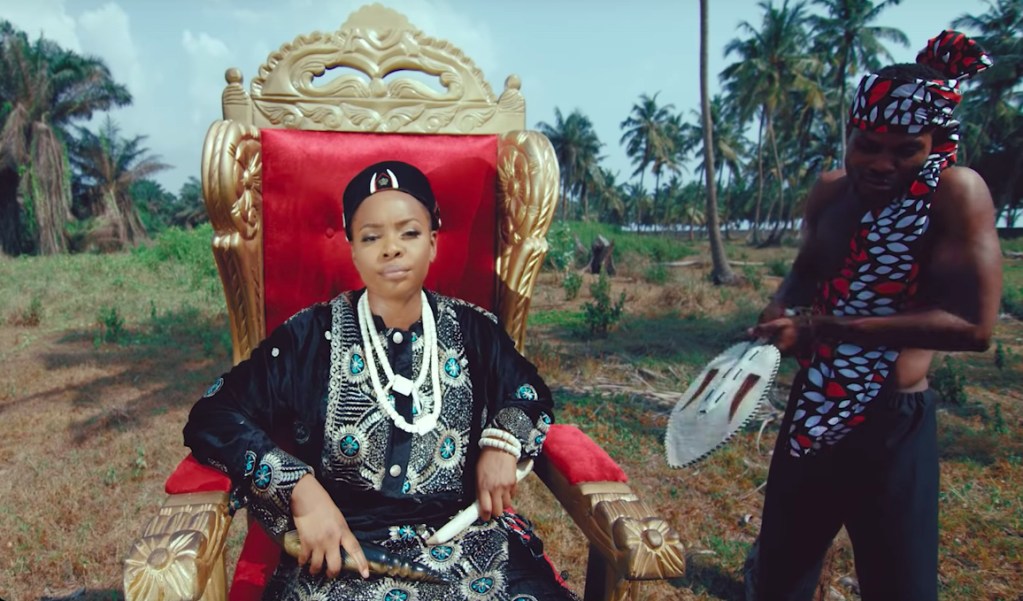 Photo Credit: Culturecustodian.com
It's true, I am one of those who make conscious effort to save my ears from being assaulted by her music. An attempt to play any of her tracks in the car when I am riding with my friends amounts to forfeiture of the auxiliary chord, and the sight of her hair is all I need to set my remote control to task. No, this is not borne out of spite, nor is it a manifestation of the practice that is "hating". It is, amongst other things, a sum of expressions that hint at disappointment, a form of protest against empty art, and a disapproving sneer in the face of an entertainer's capacity to be a lot more than what she currently stands for.
For Yemi Alade, winning the Peak Talent Show in 2009 was a sign of great things to come, even greater than her stint as part of the all-girl group Noty Spices. However, she didn't have much going for her until three years later when she got signed to Effyzzie Music Group and her first major hit, "Ghen Ghen Love", graced airwaves. There was something not-so-refined about her craft at the time, and the song's optics were head-scratching too, but the talent was nothing if not evident, and there was sufficient reason to nurse the hope that she would not be another Sasha or Kel.
With 2014 came "Johnny", and by that time Ms. Alade was no longer the wide-eyed lady with chubby cheeks, a white tank top and oversized sunshades screaming "you know I like you/there's no one above you/this love na action o". The creative baby fat had been shed off, and a diva had been unleashed. The mega-hit whose video featured Bovi, Alex Ekubo and Beverly Osu was subjected to multilingual remixes, Wande Coal's "Baby Hello" highlighted her video vixen potential, and by "Tangerine", she had attained superstar status. A vocal contribution to Yung6ix's "Lights" (from the latter's "6 o'clock" album) later that year underlined her singing prowess, which meant that when she delivered the hook and bridge on Falz's "Marry Me" in December 2014, she was doing a favour to the (then up-and-coming) lawyer turned rapper.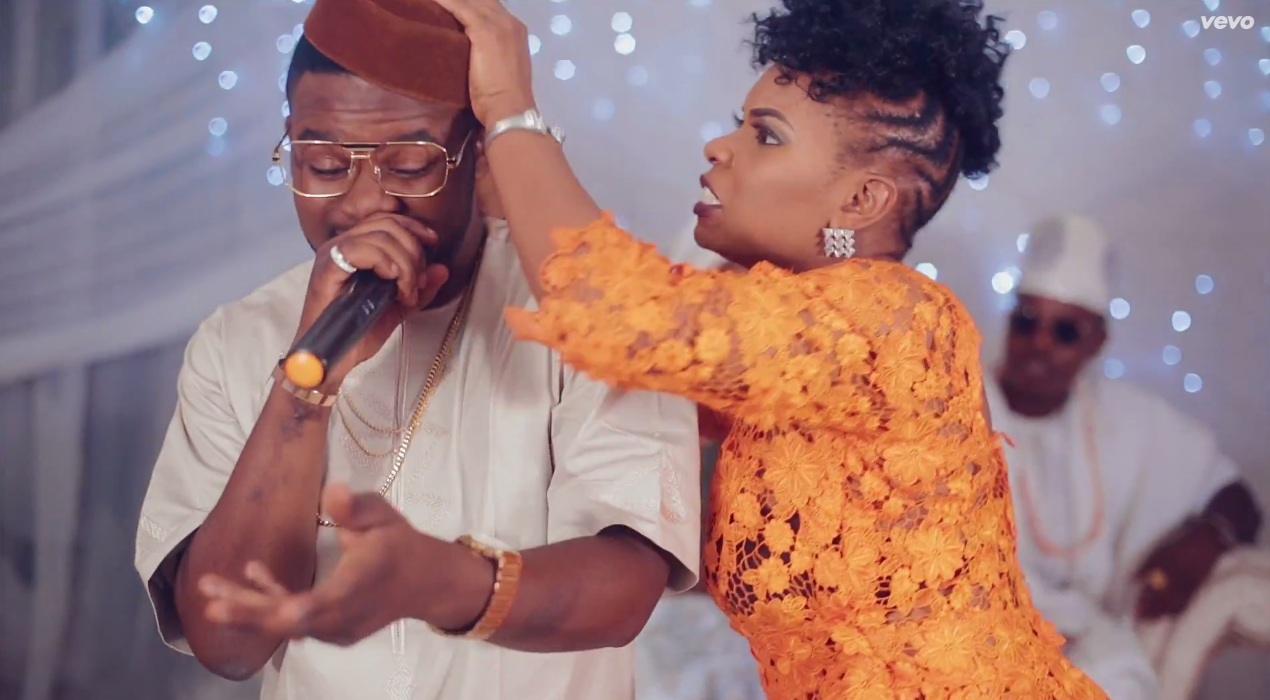 Photo Credit: Naijalife Magazine
Her career has not been the same after that. Her profile has become bigger and better. Her music? Not so much.
There have been three studio albums and more than a few endorsements, but numbers do not always translate to qualitative art. The heart-warming sound that characterised "Bamboo" somehow went 180 degrees and got us rolling our eyes as we tried to digest "Ferrari", and it's puzzling how her music degenerated from the soulful ballads of "Duro Timi" (easily one of the most meaningful songs of her career) to the cacophony that is "Tumbum". Away from the energetic dance performances and the (occasionally) colourful attires, what we get from her these days is playground rhymes, atrocious lyrical arrangement and cringe-worthy studio output (there was nothing remotely okay about "Issokay"). The defence of "showcasing African culture" cannot avail an artiste when the allegation is that of a rapidly eroding musicality!
The problem is not that Ms. Alade no longer knows how to do justice to a microphone. The problem (and sadly so) is that she can, she knows this, and has probably caved in to the complacency that accompanies (perceived) success. Her sessions on Coke Studio Africa are a testament to her immense ability (peep her collaborations with Diamond Platinumz and Nyashinski), and she was absolutely amazing on Flavour's "Crazy Love" from 2018's last quarter. It hurts, then, when she churns out sub-par material that reeks of a dearth of meaning like "Bumbum" (or "Kofi Annan", or "Knack Am", or any of the other ridiculous titles), so when I say I would rather listen to my television's static noise than the dross that is her post-2016 stuff, it is not out of antipathy or disaffection, it is from a place of pain, a soul-reaching pang that comes with mulling over art that could be a lot better.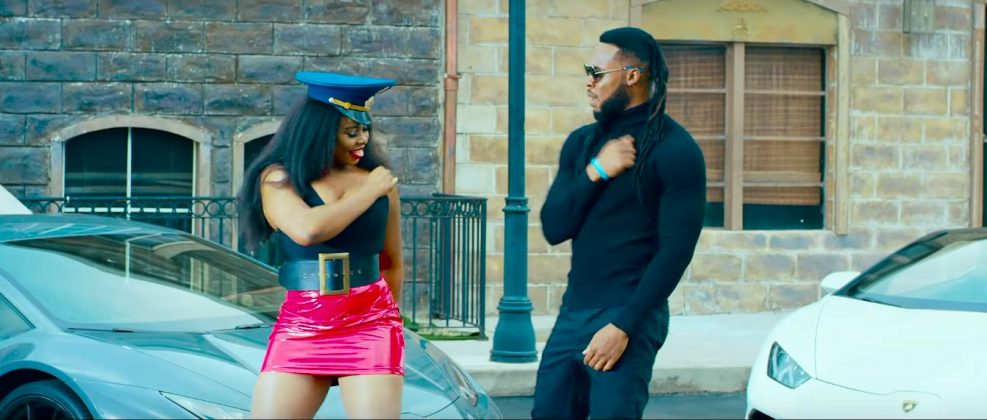 Photo Credit: Saimeni Media
It is easy to opine that the time expended on thinking up clapbacks to those who criticize her craft could be used scout for an adept songwriter, but the issue is slightly more complex than that. There is immense pressure to keep up with the "Mama Africa" persona, the continental audience she panders to appears to be comfortable with her creative product, and there isn't much different happening on radio. However, she could take a leaf from Tiwa Savage, who still aims for meaning in the process of crafting her music, even as she strives to maintain commercial appeal. The Apata sisters (Teni and Niniola) are serving up sweet melodies these days, and unless the 2016 MTV Africa Music Award winner evaluates her sound, her fans would move on before long.