The theme of "financial rumination" (for want of a better phrase) is slowly becoming a "sub-genre" in today's Nigerian Afro-pop sphere. Songs under this "category" tend to involve lyrics that focus on outlining individual economic struggles and the need to push hard to get past the thick line that separates middle class living from squalid existence. They bear an aspirational tone, often employed by artists yet to make the A-list, and there is one man who is presently at the forefront of this.
Victor Adere, known to Nigerian music lovers as Victor AD, first took a shot at stardom in 2017 with "No Idea", and in early 2018 he provided a more-than-decent hook for "Motivation" (a track by Warri-based rapper Erigga) where he also handed in the first verse featuring the lines "pikin wey dey find party rice/nor suppose fear dance/my biggest motivation na those days wey I nor see food chop." But it was "Wetin We Gain", the hustler's anthem released last July with earnest lyrics like "phone dey ring, na family dey call oh/if no be billing, na something dey sup oh/anyhow e be, omo money is involved oh" that propelled him into the limelight. The song was a commercial and critical success, and it earned the 25-year-old a multi-million naira record deal, but skeptics have aired their reservations, particularly with respect to having another one-hit wonder on our hands.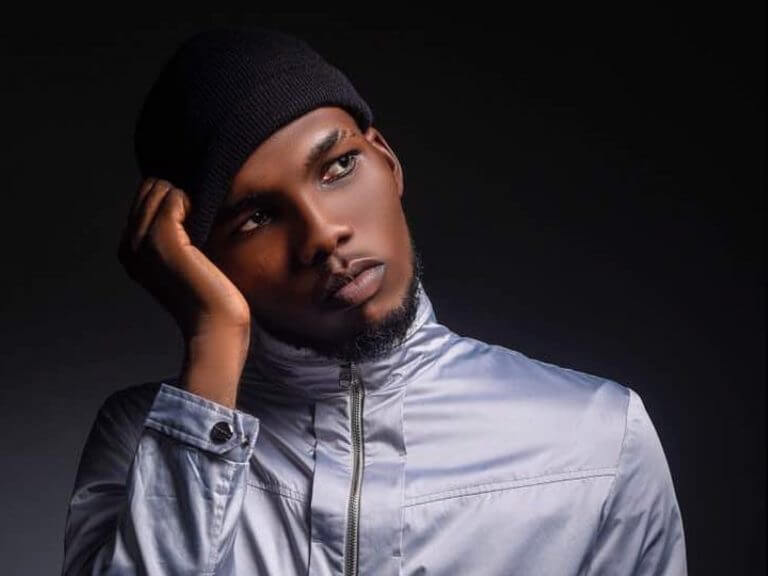 Photo Credit: 360dopes.com
"Tire You", premiered by the 2018 Soundcity Listeners' Choice Award Nominee on January 26th 2019, begins with Davido chuckling in the lines of "omo, this life, have money or you go suffer", which provides insight on what to expect through the next 241 seconds. He then goes off in optimistic declarations of intent with "either I win or I win/ I nor get excuse for failure/Lord I want to cash out/I don't to blame my neighbor." There is also a poser for the indolent, but it's clear that he means well when he says "you nor dey hustle/you dey settle for less oh/shey suffer nor dey tire you/e nor dey tire you?"
It all sounds like carping and grovelling that we have heard before, and AD himself admits to the possibility of repetitiveness while subtly reminding his audience that he has found fortune, as he cheekily croons "I know say dem go talk say I don come again/shey you don buy the Benz now wetin you gain". It gets weirder when, midway through, his collaborator, DMW's frontman and leader of the 30 Billion Gang, begins to yell in his trademark style, citing how "some people say I nor go blow" and praying that "thunder fire poverty, fire upon my enemies". This is about people struggling to get by, so it's hard to imagine how OBO comes into the conversation, even though he makes a decent contribution to the chorus.
The lyrics are almost drowned out by the autotune, but that is not significantly different from what makes it to radio lately. The thematic layout of "Tire You" puts Victor AD's music in danger of an impending monotony, but it is relatable, if not original. Millenials will latch on to anything for inspiration these days, and in its own way, this song (to an agreeable extent) provides that. We would soon get exhausted from listening to Victor AD whine about needing to make money, but this is still bearable, for now.